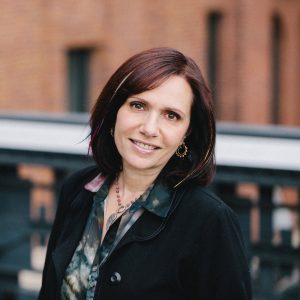 Anne Sussman is the founder of Mindfulness Meeting Place and the author of "The Bliss Buddy Project- How Sharing Gratitude Increases Joy." Anne received her certification as a Mindfulness and Meditation Instructor and a Mindfulness@Work Trainer at the McLean Meditation Institute.
Her series: Meditations for Cultivating an "Attitude of Gratitude" focuses on many different areas in your life that you can be grateful for. Research shows that grateful people enjoy greater health and well being, sleep better and are happier. Join me as we explore the meditation practices of gratitude.
Anne began meditation in 2009 at a weekly class, hoping to find relief from pervasive anxiety. She believes strongly in the power of meditation, as it is the tool that changed her life from the inside out. She holds a Bachelor's degree in Psychology and has 20 years of experience teaching Conflict Resolution skills to teachers, parents, and students, as well as parenting classes to young moms at an early childhood center. Her training in Mindfulness Meditation techniques is a perfect complement to her strength as a born educator.
Anne's goal is to help you live better, as she does. In addition to helping her overcome systemic anxiety in a way therapy could not, meditation has brought great joy and purpose to Anne's life. She believes that you too can have a happier, calmer, more benevolent life, and it does not have to be so hard.
Anne is not a guru or a spiritual healer, but someone just like you, struggling to live in our fast-paced, often stress-filled world. She has seen the remarkable benefits that meditating consistently brings. Anne is also passionate about helping to heal the world of food insecurity.  Mindfulness Meeting Place donates 10% of all income to the Interfaith Food Pantry of the Oranges.
Anne lives in Maplewood NJ. She teaches locally as well as remotely.
Contact Anne: 
Email: anne@MindfulnessMeetingPlace.com
http://www.mindfulnessmeetingplace.com/
https://www.facebook.com/mindfulnessmeetingplace/
973-985-9850