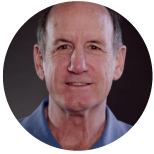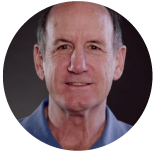 Richard C. Miller, PhD, is a clinical psychologist, researcher, yogic scholar, and spiritual teacher who has devoted his life to integrating Western psychology and neuroscience with the ancient nondual wisdom teachings of yoga, tantra, Advaita, Taoism, and Buddhism. Richard is founding president of the Integrative Restoration Institute, co-founder of the International Association of Yoga Therapists, and founding past president of the Institute for Spirituality and Psychology.
Author of iRest Meditation: Restorative Practices for Health, Healing and Well Being, The iRest Program for Healing PTSD, and Yoga Nidra: The Meditative Heart of Yoga, Richard serves as a research consultant on the Integrative Restoration ˜ iRest Yoga Nidra Meditation protocol he's developed – a modern adaptation of yogic meditation-researching its efficacy on health, healing, and well-being.
Grounded in over 25 research studies, the US Army Surgeon General and the Defense Centers of Excellence have recognized iRest as a Complimentary Alternative Program for healing chronic pain and PTSD, and restoring resiliency and well-being. iRest is making substantial contributions to the recovery of wounded veterans, and is now being taught in over 50 VA and Department of Defense sites in the US. Richard leads international trainings and meditation retreats on the integration of enlightened living into daily life. To find out more, visit www.irest.us
iRest Meditation: The Practice of Being at Home
iRest Meditation (Integrative Restoration) is a modern-day evidence-based, mind-body approach to health, healing, wholeness, and well-being. It is based on ancient transformative meditative practices, derived from the teachings of Kashmir Nondualism and Yoga Nidra (yoga = experiencing our interconnected wholeness with our self and the entire cosmos; nidra = no matter our changing states of consciousness).
iRest has been developed by Dr. Richard Miller over the past 46 years through observation, hands-on application, and research. The iRest protocol teaches self-regulation skills for managing sensations, emotions, and cognitions, and physical and mental well-being. iRest is designed as a secular practice, that has been developed to be accessible to all populations, from children to adults, across issues ranging from the enhancement of well-being, to healing PTSD, chronic pain insomnia and chemical dependency. It is easy to learn, apply, and integrate into daily life and routines. There is also a certification process for training teachers. Visit www.irest.us