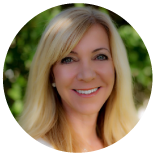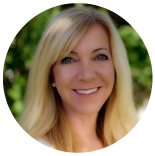 Christine Rolfe is a certified meditation instructor. Christine is certified in Mindfulness-Based Stress Reduction for Teens Program (MBSR-T). She' also a course advisor at the McLean Meditation Institute, mentoring students through the Meditation Teacher Academy' 200-hour certification course, developing course curriculum, and assisting with special projects that support student development.
With a 25-year corporate career, Christine understands the need to manage stress and find life balance. She started practicing meditation as a way to calm her mind and increase mindfulness in her daily life. Christine insists, "If I can meditate (with my over-active mind) anyone can! I only wish I'd learned earlier, as a kid."
As a mother of a teenager, Christine also understands the stress kids are under and the importance of introducing meditation and mindfulness to them at a young age. Her hope is to inspire peace, love, and kindness through her teachings. In addition to being MMI and MBSR-T teacher certified, Christine holds a B.A. in Communication and Business Economics from University of California, Santa Barbara.
Christine guides weekly meditations, leads workshops, and offers private sessions on meditation and mindfulness to kids, teens, and adults through her company, The Pause Button.
She has taught individuals, groups, and in the classroom. Her hope is to inspire peace and love by building self-awareness of thoughts, emotions, and ways in which we live our daily life. Find out more about Christine and her work here: www.thepausebuttonmeditation.com/about
Mindful Way: Meditations and Mindfulness for Pre-Teens and Teens
This series will give pre-teens and teens tools to become more self-aware and to handle stress. From learning about compassion, to handling difficult emotions, to body awareness practice, this series will be the perfect introduction to meditation and mindfulness practices for any kid.