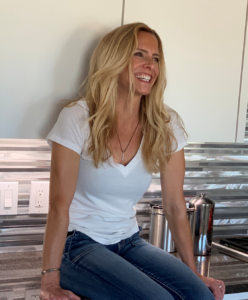 JC (Judy) Cochrane, is an author of the memoir – eleven days – from 35 million to food stamps…what a family gains when losing the American Dream. And the author of the guidebook – Temporarily Closed For Self Care & Spiritual Maintenance. She is a Well Being Coach, Hypnotherapist, NLP practitioner, Yoga Teacher & Reiki Master.
She owns R House Publishing, she is the founder/owner of AwareHouse.life – AH – AWAREHOUSE – OFFERS A UNIQUE RETAIL EXPERIENCE WHERE THEY PROVIDE INSPIRATIONAL PRODUCTS, SERVICES AND DOWN LOADABLE TOOLS THAT UPLIFT LIVES. She is the creator of SpiritualiTEE – an inspirational apparel line (wholesale & retail)
Her mission: Judy encourages moving through the temporary derailments in life by aligning with self awareness while holistically embracing the body, mind, emotions & soul connection. This is where one finds greater understanding of self, others and circumstance which leads to greater love of self, others and circumstance. So Be It.
CONTACT INFO: Based in Dallas, Texas. WWW.AWAREHOUSE.LIFE; HELLO@JCCOCHRANE.COM; 520.299.3388